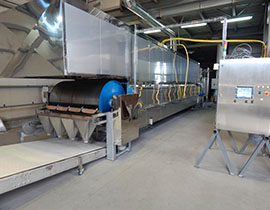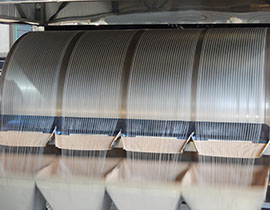 Made in Greece - CE 2006/42 EC Machinery Directive
Our revolutionary kataifi machine line, Kataifi Master™ is used for making and baking kataifi. Its function is based on the continuous flow of kataifi on a suitable metal conveyor in a baking tunnel. The tunnel is heated up to 180 ⁰C with the help of 16 burners operating on natural gas or LPG. The required baking time of the cantaloupe in the baking tunnel is about 4-8 seconds. Upon leaving, the product from the tunnel is collected and packaged.
The production capacity is from 200 Kg / h to 450 Kg / h and depends on the moisture content of the final product and the calorific value of the fuel.
Kataifi Master™ Engine parts
The automatic kataifi production line belongs to the category of industrial machinery and consists of the following functional parts:
1. Mixing agitators
2. Shelley
3. Baking tunnel
4. Quantities splitting cradle
5. Product collection conveyor belt
6. Production line control panel
7. Individual drive elements (motor, drive chain, pre-tensioning system with bolt and retaining spring)
The performance and appearance of the Kunafa machine reflects our attention to every detail. Our Kataifi maker is simple and reliable which is the synthesis of diligent planning and design to give to the customer a product of excellent performance, durability, user-friendly operation and maintenance free. Works flawlessly and effortlessly with your existing recipes, in producing the highest quality kataifi, so you don't need to worry about any modifications at your 'tricks of the trade'.

---

Combined with our exclusive Kunafa Carpet Module, enables limitless possibilities for the creation of traditional Arab sweets and savoury products.
Testimonials
I am extremely grateful for all of your help and support.
Mrs Georgiev – Sofia Bulgaria
I have found their expertise second to none!
Mr Bakri Ests – Lebanon Beirut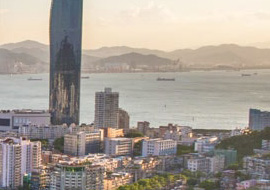 We have only good things to say about them.
Mr Wei – Xiamen China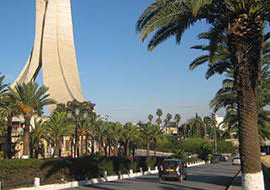 Their kataifi machine cannot be praised enough.
Mr Mahfoudia – Batna Algeria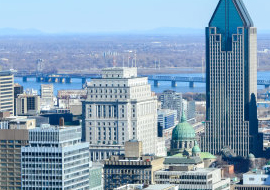 They continuously provide a very personable and superb service.
Mr Bailao – Montreal Canada