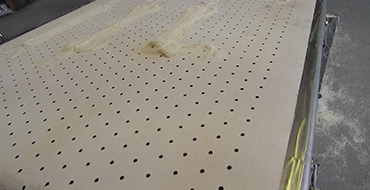 WHAT DO WE DELIVER?
 A support setup customized to your needs
 Full-time manning
 Quick response time for a faster resolution of your service needs
 Immediate attention, evaluation and the best action path to address your servicing needs
WHAT ELSE?
 Mechanical, PLC and electrical service provider in one
 Patient, reliable and competent feedback
 We provide experienced technicians, who know your production
 Our around-the-clock access translates into uninterrupted service at your facility
24 / 7 premium customer service
At our company, the customer matters most. We feel that an experienced, comprehensive service through all stages of your involvement with us is vital for the success of our relationship.
Due to your specific situation and technical challenges we will be managing your request and solve your problem successfully.
Our technicians will respond immediately, answer every technical question and and won't stop until they manage your specific situation successfully.
Upon request our specialists will visit your warehouse, facility or factory and support you to overcome material and instrumentation challenges.
24 h availability of a Kataifi Machine technician on 7 days per week, 365 days per year
Shipping of spare parts possible 24 hours
Buy-in parts available 24 hours thanks to fully functional supply processes
Phone support free of charge
High service competence
Support rendered by experienced specialists
Line breakdowns are remedied fast and safely
Phone support in case of problems on the line around the clock
Service technicians available for interventions on site day and night
Remote maintenance possible  for trouble-shooting day and night