Many of the unforeseen downtime of a kadayif line and the subsequent loss in production can be avoided by regular inspections or check-ups. We have developed check lists offering the possibility to identify weak points and to eliminate them. If you wish to benefit from this on a regular basis, we recommend to conclude an inspection contract so that your line is checked
WE KNOW HOW STRESSFUL STARTING A NEW BUSINESS OR NEW LOCATION CAN BE.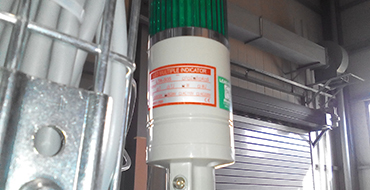 As such, we offer full build-out services that begin from the initial concept and follow through to opening day. From aiding in selecting potential locations to finalizing the CAD designed layout of your new business, we have everything handled for every step of the way. We can also work direct with your contractors to ensure the entire process remains as smooth as can be.
As a family-owned business, we're committed to meeting the unique needs of every customer. So our consultants will work with you personally to assess your needs, goals, facilities and ideas. This allows us to design unmatched custom tailored solutions that are centred around your specific needs.
Your machines and lines are inspected by experienced service teams in accordance with DIN 31051
Inspection contracts ensure regular check-ups of your machines
Basis for maintenance work on your line
High operational reliability by regular inspections
Best possible efficiency with minimum effort
Reduces downtime by optimised intervals
Other Solutions
Our company has set the standard for reliability, performance, and innovation. Our Kataifi dough equipment win all key points in competitive advantages.
The performance and appearance of the kadayif machine line equipment reflects our attention to every detail. The One and Only Automatic, Digitally controlled Kataifi Maker in the world!
Our Kunafa Carpet allows the single dessert's endless evolutions. With ultimate spins and creations you can apply a decorating hand on our beloved dessert.